ГЕЛЛА-ТЕЛЕКОМ. Каталог телефонов.
Cygnion CY-CG2400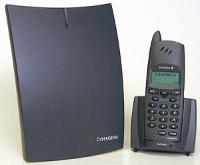 2.4 GHZ CyberGenie PC Cordless Phone

CyberGenieTM Virtual Personal Assistant incorporates a 2.4GHz multiline, multi-user cordless phone that connects to a PC, features 2 lines, is expandable to 10 handsets and accommodates 20 users with individual mailboxes.
This system greets callers and routes them to one of up to 10 cordless handsets, looks up and dials numbers on your spoken command, reads email messages and fax headers to you over the phone, calls you when voice mail, faxes or emails arrive!

примерная цена:

Cygnion CY-CG2400 2.4 GHZ CyberGenie PC Cordless Phone - $500
Cygnion CY-DG200 CyberGenie Additional Handset/Charger - $125




---
АОН   |||  Телефон   |||  Каталог   |||  Главная страница   |||  Карта сайта

E-mail:

Пишем письма